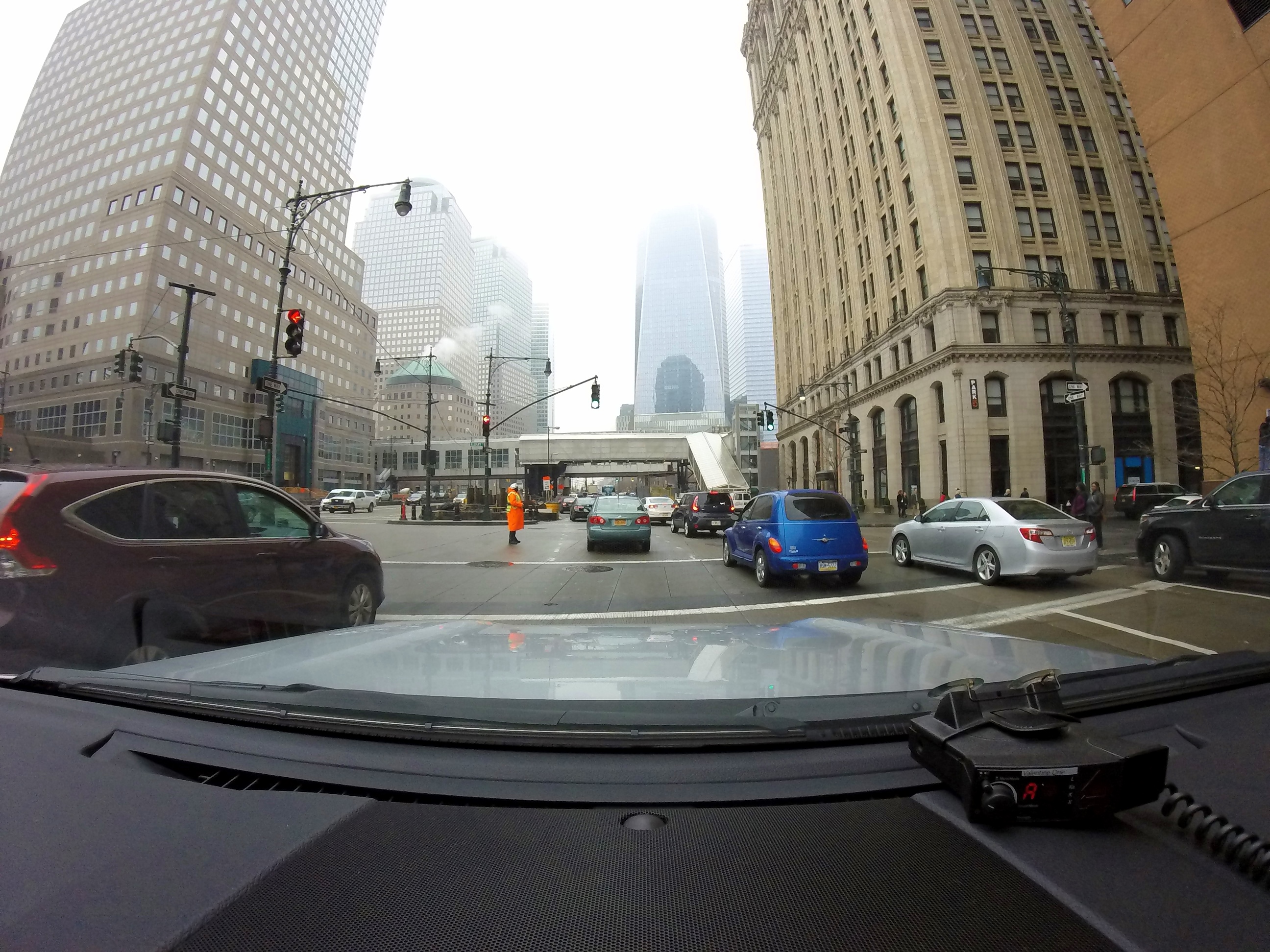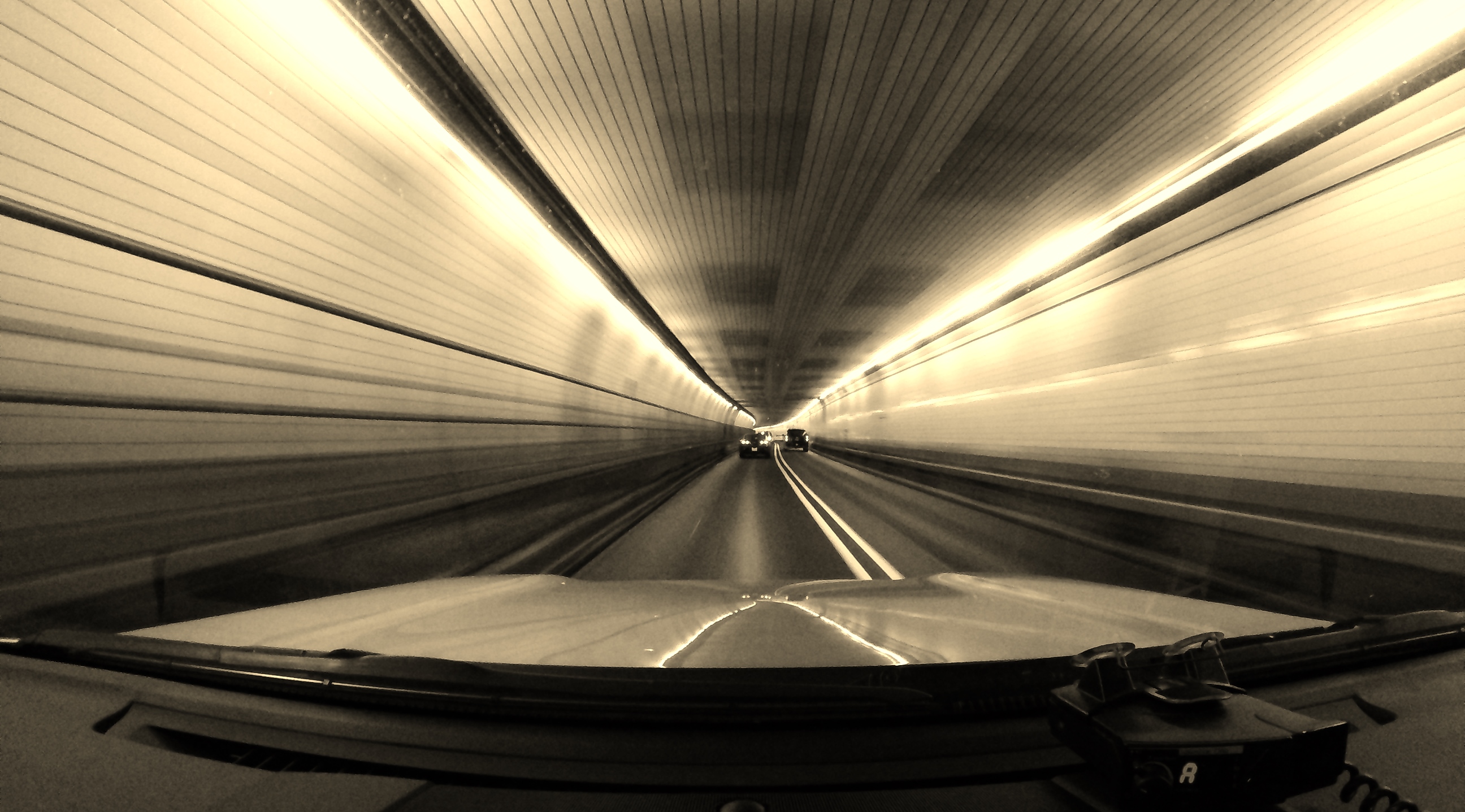 Two weeks ago was one of the more memorable weeks I'd had in a long time. I flew to JFK, picked up my new to me 2013 Land Cruiser and drove it 3600 in 4 days across 15 states. Add another 1k driven the following weekend while in Hawaii, my 50th state visited, and my mind was filled with memories and thoughts to last for years. Below are just a few of them.
Manhattan and the Holland Tunnel was a mistake.   Glad it happened.
Taking conference calls while sitting on the floor at JFK for a few hours was oddly familiar and somewhat pleasant.
First Class upgrade on the red eye to JFK was even more pleasant.  Our pilots made up a 50 min delay in the air. Impressive
Car salesmen in Brooklyn wear 3 piece suits.
Detailers in Brooklyn don't quite have the same standards as those of us out West. No wonder I got such a good deal on my truck. It was filthy.
I was a hero at the Bay Ridge Toyota. I was introduced to everyone as 'this is the guy from Utah.' My arrival was quite the experience.  They'd never heard of such a thing.  Obviously they don't understand Land Cruiser owners.  Everyone there was super pleasant to work with and very friendly in NYC sort of way.
All Alaskans are awesome. Even those from the Dominican Republic living in Brooklyn.
Bay Ridge Toyota is just like the city around it.  A melting pot of all races, language, nationalities and religions.
Muslims and Mormons both like lots of wives.
Pennsylvania roads are horrible.
Happy Valley is awesome. Stadium is HUGE.
West Virginia roads are fantastic.
Trust in the advice of a friend. It might lead you to back roads that are beautiful and desolate.  My back road route from Indianapolis to Denver was spectacular.  A long and very pleasant day behind the wheel.
Golf, even The Masters, is incredibly boring on the radio.
Despite the popular belief Kansas is gorgeous.  The people there are incredibly pleasant and friendly.
People in Kansas HATE abortion. I've never seen so many billboards on one topic.
A 200 Series Land Cruiser is a thing of beauty.
Even the interstate system holds some gems. I still find I-70 From Denver to I-15 a great drive.
White Death is an amazing friend who gets it. Glad to share the road with him from Green River to Newport and back to SLC in day. Sadly RCD couldn't join us.
The stars at night, are big and bright, deep in the heart of the Mojave.
29 Palms = tattoos
Not everyone should own a smart phone.
Pancakes are always good.
Newport is too.
Thrifty Ice Cream as close as Vegas is fantastic.
Happy with my new truck.
First Class upgrades to Hawaii are nice.
4am conference calls are not as bad as they sound when you consider the 4 hour time change.
Walking almost 50 miles in 4 days in Chaco Flip Flops is a breeze.
The beach bores me and the ocean steals my sunglasses.
Lava flows do not.
9pm is not too early to go to bed.
It's a shame the Chevy Camaro is so ugly and uncomfortable because it's pretty fun to drive with the traction control off. It's also quite capable as an off road rig. (don't tell Avis)
People in Hawaii love a yellow Camaro. I wanted a Ford Escape.
Lava rock is great at removing massive amounts of landscape and skin from my back, shoulders and toes.
A Big Kahuna Burger with Sprite is much better than a Royale w/ cheese.
Folks on the Big Island hate ethanol.  E-Free gas stations were all the rage.
Toyotas everywhere.  Jacked up with small wide tires. Odd.
Speed limits are never attained on the Big Island.
Gigantic waves are soothing and terrifying.
Volcanos are always a treat.
I was wise to save Hawaii for number 50 but damn is it expensive.
Why does every Army Surplus store have the exact same mildew stench?
Fish and chips in Hawaii aren't bad.
Pork is much better.
Did I mention lava fields are awesome?
People that live on lava fields are insane and a bit proud of it. It being the insanity and the living.
To the cute girl in the rental mustang that got mad at me when I told her there wasn't any active lava out where I'd been hiking. Enjoy the beauty around you and don't get pissed at some dude trying to help you because your bucket list vacation plan isn't going as planned.
Sunsets in Hawaii are more than decent.
The Hilton Waikoloa Resort is HUGE.
I felt old and soft when I turned around while hiking up to a waterfall. Perhaps the author of the guidebook uses the word 'adventure' in a different way than me.  I saw it as suicide.  I felt wise when I returned the next day and the raging river was just a trickle.  The rain had made the canyon unpassable the day before.
The Southern Most Point in the US felt a lot like the Southern Most Point in the Western Hemisphere. Only much warmer.
I miss my Land Cruiser.  Maybe I should name her. Amie sounds like a good name.
Black sand beaches are surreal. Intriguing. Bizarre. Gorgeous. Temporary (at least on the Big Island). Crowded. Memorable.
Hawaii is beautiful.  Hawaii is warm. Hawaii is a great experience. I doubt I'll ever go back.
Dragon Fruit sorbet is fantastic and the color looks fake.
The wind on the big island, NEVER STOPS BLOWING.
The air is super clean.
Land and houses are cheap.  Shockingly so.
Didn't expect wild turkeys. Saw a lot of them.
Turtles are cool.
Not everyone should take their shirt off.
I pretty much always had my shirt on.
First Class on the way home from Hawaii is awesome.
9 days of amazing travel.  Ocean to ocean and my 50th state.  I'm not a bucket list kind of guy but glad I've now experienced a lot of what this amazing country has to offer.  I am fortunate to get to travel so much.  Some trips are exhausting and boring. Others are pleasant and rewarding.  Then there are weeks like these, that I'll remember forever.  I haven't even mentioned how awesome it is to be the owner of a 200 series Land Cruiser.   Amie is going to take me to many a remote destination over upcoming years.  What better way to start the journey than a trip from across the US.